From San Francisco State University, you can go anywhere.
San Francisco State was ranked in the top 25 for U.S. universities on Payscale and CollegeNet's Social Mobility Index. That means we're among the best at making it affordable for our students to graduate and obtain good-paying jobs. Our graduates are now leaders in fields from journalism, creative writing and film to technology, science, business, government and education.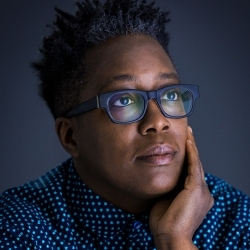 Passionate Faculty
San Francisco State professors are passionate leaders in their fields and devoted teachers. Whether it's Biology Professor John Hafernik, who discovered "zombie bees," or Guggenheim Fellow and queer, black cinema artist Assistant Professor Cheryl Dunye, San Francisco State's 1,826 faculty are shaping the conversation in the arts, culture, technology, health care and science.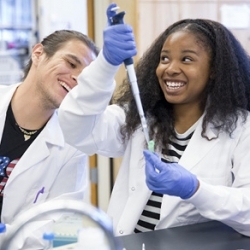 Hands on Experience
San Francisco State offers 73 degrees. Whatever you choose to study, you will gain real-world experience — whether it's from a variety of internship opportunities, field work or more than 500 courses that combine learning with volunteering locally. Our students have logged in 875,000 community service hours.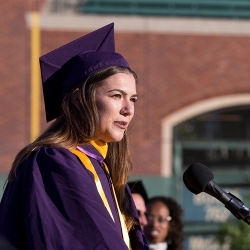 Student Success
"While at San Francisco State, I discovered my mission and my purpose. The Scholarship and Enrichment Opportunities Office provided me with funding to explore my scientific research, and that changed my entire trajectory." —Talia Hart (B.S., biology, '17), pursuing a Ph.D. at Harvard
Learn about our six colleges:
Area of Study: